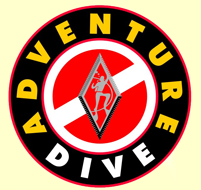 You are looking for a professional dive shop in Dumaguete with a great family-atmosphere ? Mike's Adventure Dive Shop is the place to go. Spending every day in the waters around Dumaguete and the neighborhood Islands Apo, Siquijor, Sumilon and the south-coast of Cebu many years makes Mike an expert in and around the waters of this area.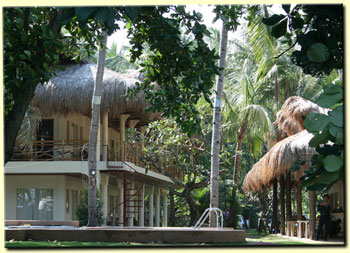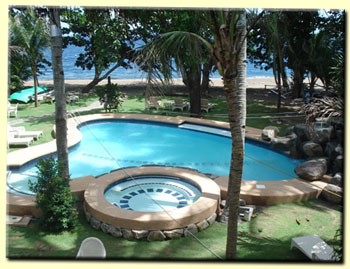 Mike, his lovely wife Joe Ann and his professional team are taking care of all your needs. Mike is a PADI Instructor and outdoor adventurer. He can teach from absolute beginner-level up to Divemaster. Safety is his highest priority. No matter if you have fun-dives or a SCUBA class with him or go Caving and Mountain Climbing.
The Dive Shop in Dumaguete
With its location in the center of the Rizal Boulevard in Dumaguete the dive shop is easy to find. You get infos about local diving and dive-trips as well as all you need to start your dive course on the spot.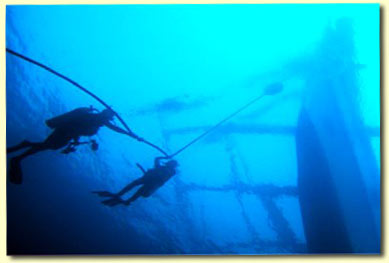 Since the Adventure Dive Shop is a small family-run adventure guide service, Mike and Joe Ann have no problem putting together the perfect package of activities for you. Maybe you'd like a ride in their 60-foot private dive boat to visit the stunning underwater paradise of Apo Island, hey, no problem…
After you rinse off the salt water from your island hopping excursion, cool off in the green jungle of the mountains towering behind the Dive Shop. Adrenaline is the name of the game here, and Mike takes you on a rappelling adventure to explore the hard-to-find caves and plunging waterfalls located just a few hours drive away.
As soon as you arrive in Dumaguete and are in the care of the Adventure Dive Shop family, they do everything possible to ensure that your stay is hassle and worry free. And don't worry about lugging your backpack around town trying to find the best deal on a room—Mikes Team got it for you already.
Large groups or safaris, can even be picked up at the Cebu airport for a comfortable and safe transfer to your hotel. Put away your Lonely Planet and let Mike and Joe Ann make your next trip to the Philippines your most memorable adventure yet.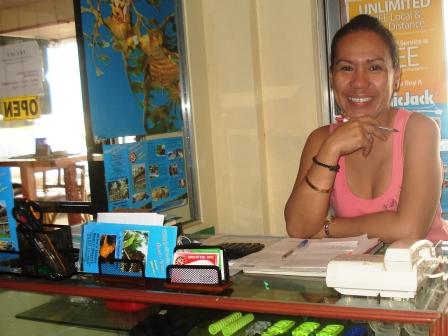 The Adventure Dive Shop is just a few steps from the beach in Dauin. His Waterfront Café is the ideal place to chill out after your adventures. The Mexican snacks are famous in Dumaguete, the drinks are cold and you will feel being part of the family right away. The Waterfront Café and Dive Shop are open from 7 am for breakfast until 10 pm.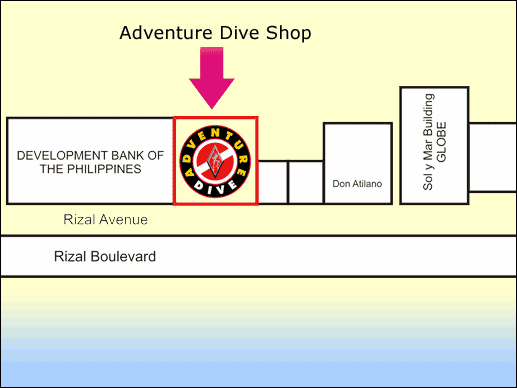 So if you plan to go diving or other adventure trips while your stay in the city of gentle people, drop Mike a line or give him a call and he takes care of all your wishes.
Contact:
ADVENTURE DIVE SHOP
#48 Rizal Avenue, Dumaguete City
Negros Oriental, Philippines 6200
Phone: +63 (035) 422 1781
Mikes mobile: +63 (916) 754 8823
Office Mobile: +63 (921) 726 0858
mike@adventurediveshop.com
www.mikes-beachresort.com