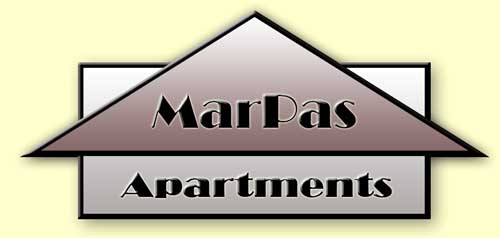 When planning a long term stay in Dumaguete, the search for Apartments become an important task. This can turn out to be very frustrating if one doesn't know where to look for in that growing market. With MarPas Aparments in Valencia the search comes to an end. This modern apartment complex in the beautiful mountainious town just outside Dumaguete City exceeds all expectations and meets all needs for the modern traveller.
MarPas Aparments are new build modern apartments in Valencia, owned and operated by French Filipino couple. The newly constructed modern buildings are located in a serene, peaceful & quiet part of Valencia and are just a 10 minute drive from Dumaguete City.
MarPas Aparments in Valencia has 12 Condo type units in high quality construction fully furnished with modern appliances, furniture & fixtures that are tastefully chosen. The apartments have one or two bedrooms with a spacious kitchen and living area. Each of them also includes a large balcony or terrace.
With the highspeed internet option it is easy to keep in touch with the loved ones at home while unwinding and relaxing at the foot of the 1903 meter high Mount Talinis enjoying life to the maximum.
For the maximum convenience of their guests, a good sized swimming pool and a high class restaurant with international cuisine for reasonable prices will open soon.
The monthly rent of the apartments starting at 25,000 Peso, depending how many month the rental contract is.
Each apartment includes:
Spacious terrace/balcony, dining/living area, kitchen, T&B equipped with rain shower, Cable TV, WIFI high speed internet, Split Air condition