Siquijor has a lot of viewpoints and nice places to take pictures, we rented a multicab and drove around the whole day with our cameras and had a great time.
The Delta Lines pier is where you take the boat from Dumaguete to Siquijor, beware of the porters in the area they are known to hassle tourists going to Siquijor.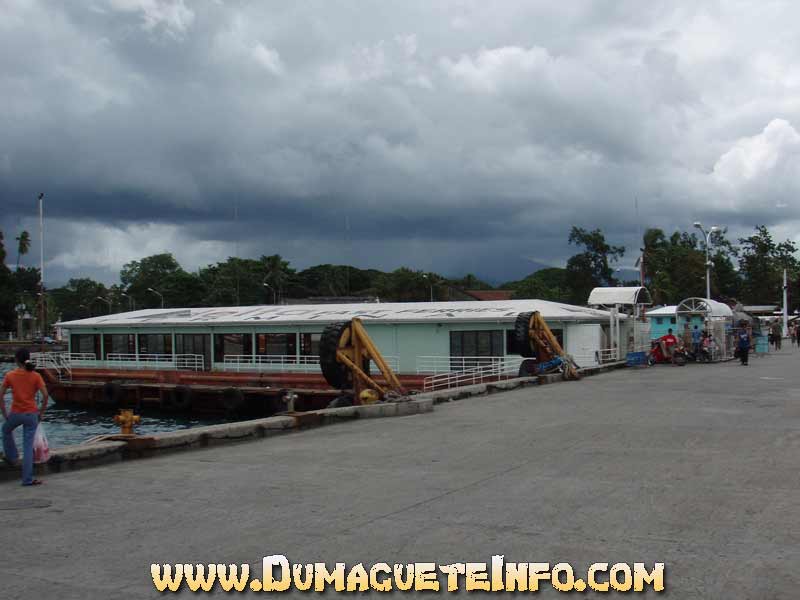 Delta Lines Pier
This is where you buy your ticket for the fast ferry between Dumaguete and Siquijor. You should be there an hour or so before departure to make sure you can get your ticket and to check in to the boat. the terminal here has an airconditioned waiting area inside.

Delta Lines Tickets
This is the boat that will take you to Siquijor from Dumaguete. The crossing is around 1 hour and can be a little rough at times, so if you are prone to sea sickness you should take a bonamine an hour before you leave. The ferry here is also known as the sardine can.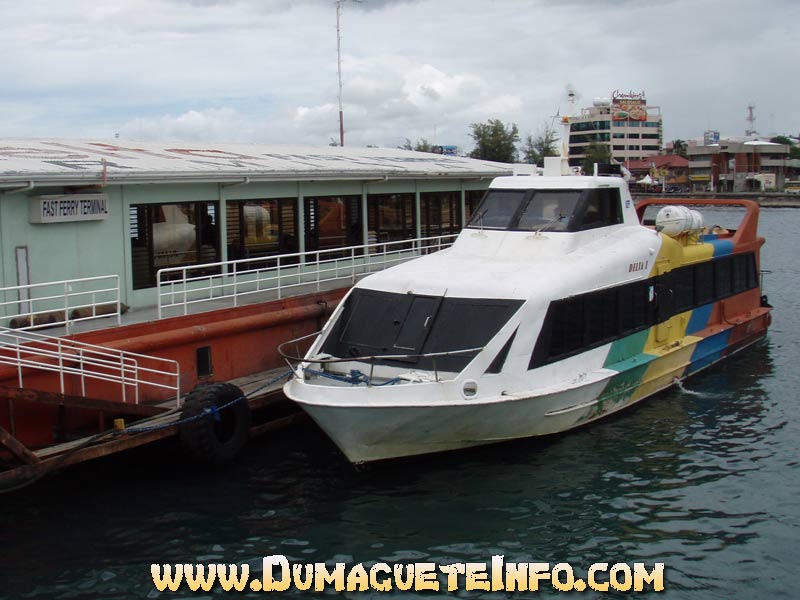 Delta Lines Fast Ferry
This is the pier the Delta Ferries Fast Craft arrives at, the water is crystal clear and you feel like jumping in the ocean right here and now, this would probably not be a good idea though but it sure is tempting.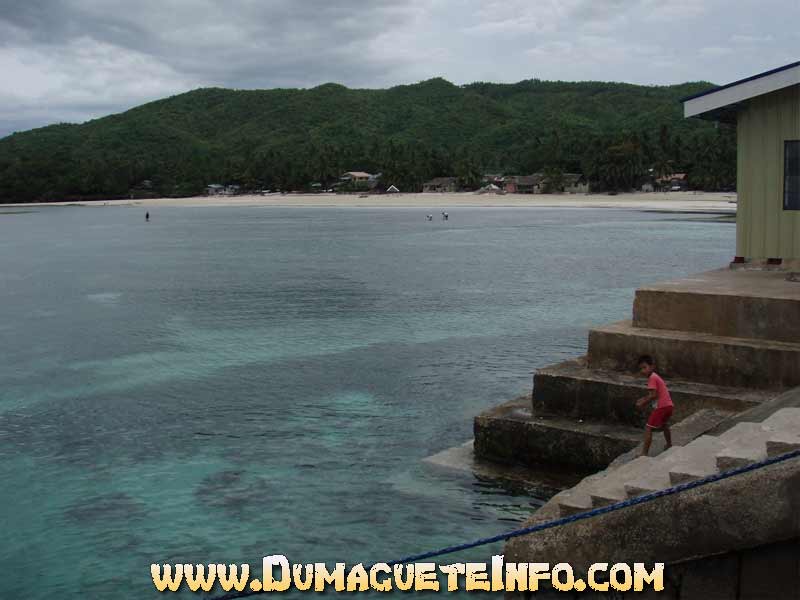 Siquijor Pier
Once you get off the boat you are greeted by this welcome sign, boasting that Siquijor is foot and mouth disease free and that live animals are not permitted to enter the island without special permit.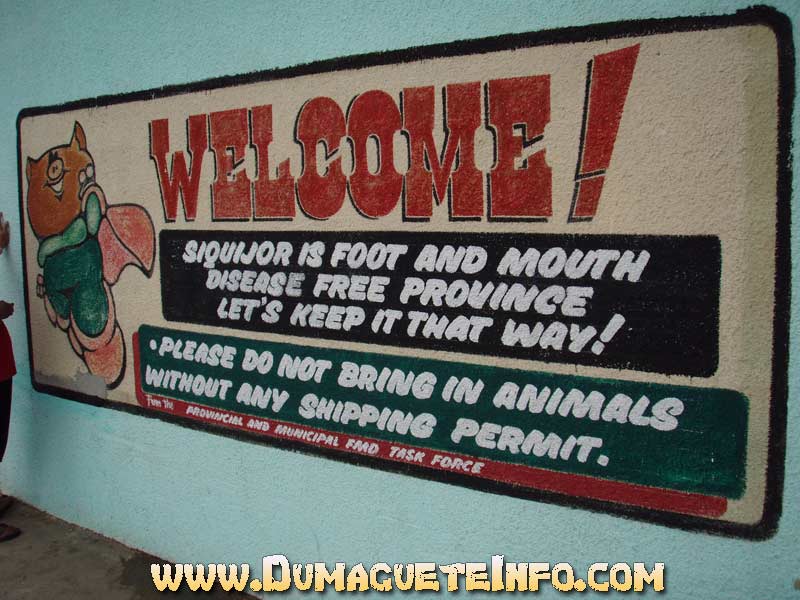 We got to the hotel we were going to stay in at very low tide, so you had to walk very far out to swim, no problem until we got out there, we were standing in between rocks with waves kicking us around so it was a little hard getting in the water with our snorkle gear. The beach was beautiful though.
Another cool thing about this baech was that there were nobody else around here, we were all alone on this beautiful beach, in many other places around the world good beaches are full of people all the time but this was nice and quiet.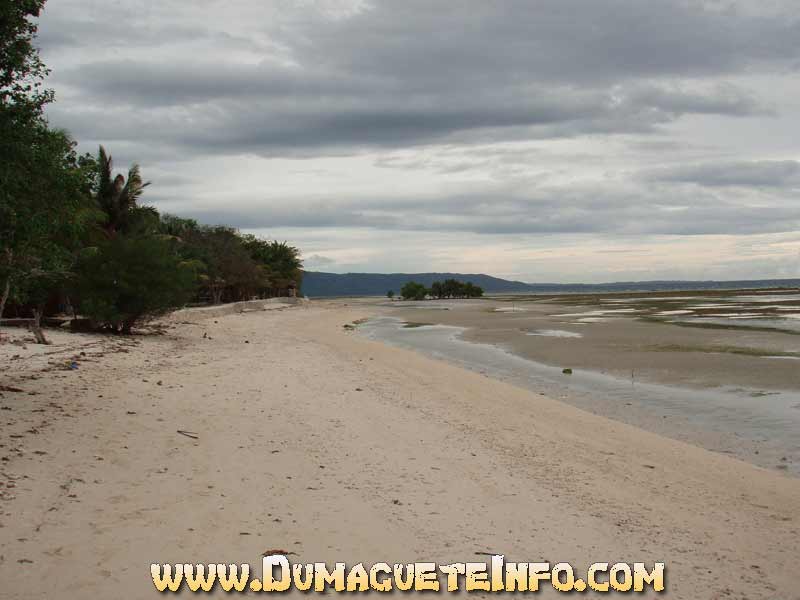 Beach on Siquijor
Salagdoong Beach
We stopped for lunch at Salagdoong Beach, good food and nice surroundings. This looks like one of the bestgreat snorkeling spots in Siquijor. The resort at Salagdoong Beach charges you rent for the table you sit at even if you buy food and drinks there, and on the way out another lady chased our car to charge for parking in front of the resort. I hate the nickle and diming aspect here, they should include all expenses in food and drinks or openly advertise a cover / entrance fee.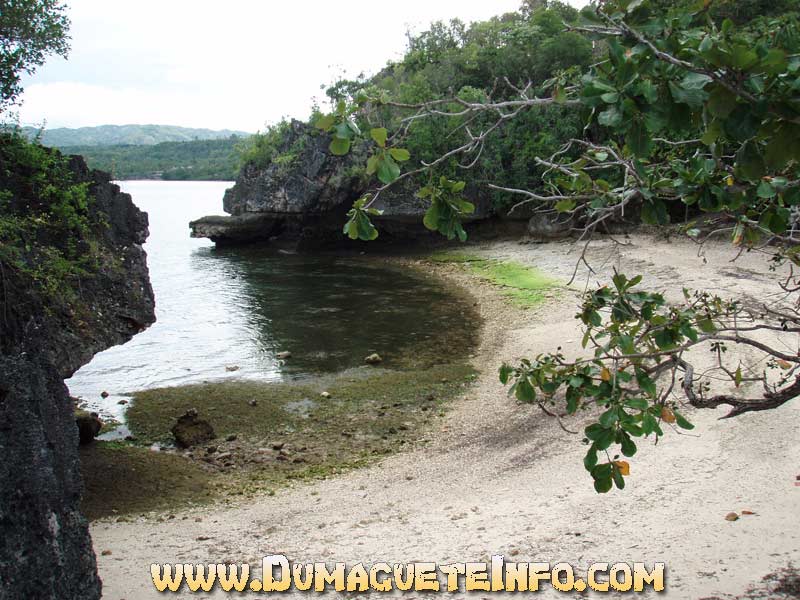 Salagdoong Beach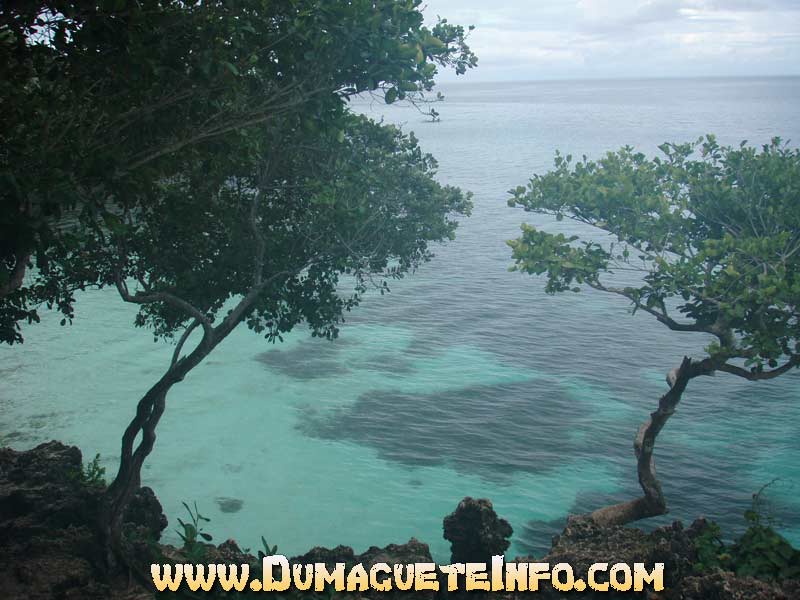 Snorkeling area at Salagdoong Beach