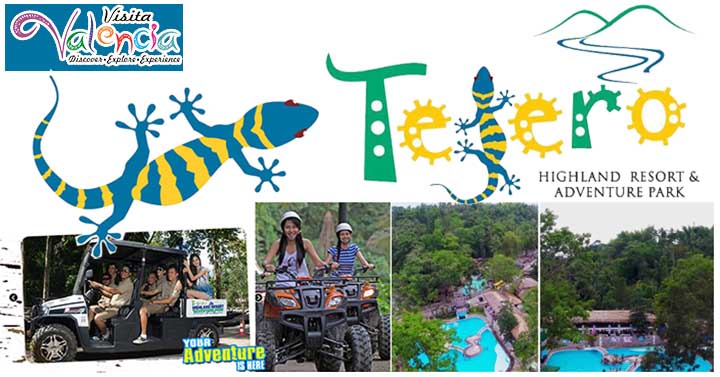 TEJERO HIGHLAND RESORT AND ADVENTURE PARK
Valencia, Negros Oriental
Address: Apolong, Valencia Negros Oriental
Contact: (035) 400-3977 or 0917-707-0791
Email: inquiry@tejerohighlandresort.com
Facebook:www.facebook.com/tejeroresort
Website: www.tejerohighlandresort.com
Your Adventure is Here!
Located only 8.5 kilometers West from the heart of Negros Oriental, Dumaguete City, lies Tejero Highland Resort and Adventure Park, the biggest, newest attraction for relaxation and recreation in the province of Negros Oriental. Tejero Highland Resort and Adventure Park is a Private-Public-Partnership (PPP) of the municipality of Valencia, Negros Oriental and Philsouth Properties and Development Corporation. This partnership intends to provide Negrenses in particular and Filipinos in general, including international visitors, with a decent and affordable recreational and leisure facility.
It is the only adventure park in Negros Oriental and offers a wide range of recreational facility: Segway (named by the resort as zegwee), F1 race zipline, bungee trampoline, and aquazorb. ATV Tours can also be availed which will take you to Valencia's prime tourist destinations such as Casaroro Falls, Tierra Alta, Camp Lookout, Twin Falls Mountain, and Japanese Shrine. It takes pride of its river-fed pool and 2 large regular pools that basks at the feet of the mountains, surrounded by green trees and a river. At only 60Php, one can use all of the 3 pools, and corkage fees are never a worry.
It is not only a place to stay. It's meant to thrill and leave you in spell-bind. We offer something beyond fun and adventure. We offer a range of awe-inspiring activities that you'll surely love!
Choose your adventure now and fill the adventure the Tejero way!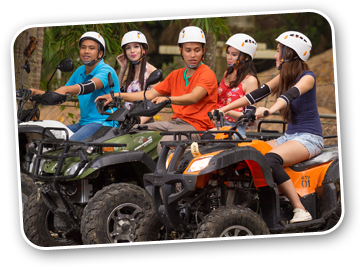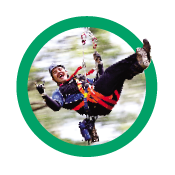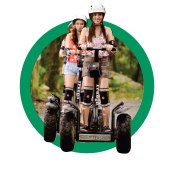 Tejero Pools and Cottages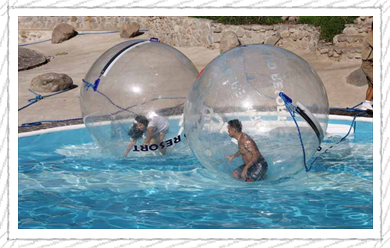 The town of Valencia is gifted of natural beauty. It is a gem in this side of the Philippines. One of its hefty blessings and wonders is its natural springs which emanate from deep within its mountains and flows freely to our Tejero pools.
Therefore, if there's one thing that makes our pools uniquely different is it's being river-fed. We take pride of the cold water that springs from the great mountains to the resort. To maintain the pureness of its water, several filters have been put in place before it streams down to our life-size pools. We have pool sizes ranging from kids pools to adult pools that you will surely love. Indulge your senses!
We also take pride of our "Balay Cottages". "Balay" is the Visayan word for "Home", which best describes the feeling of sitting down in one of our cottages. Our cottage, made up of mostly wood, is protected with Cogon roofing, a strong native material abundant in the tropical country which makes its whole look truly homely.
Tejero Mini-Bar and Restaurant
Indulge in our delectable array of mouth-watering snacks at our mini-bar and restaurant, with the cozy atmosphere around you! Whether it be taking some cold drinks and refreshments, or biting a snack, or getting a whole sumptuous meal, you can get it all here.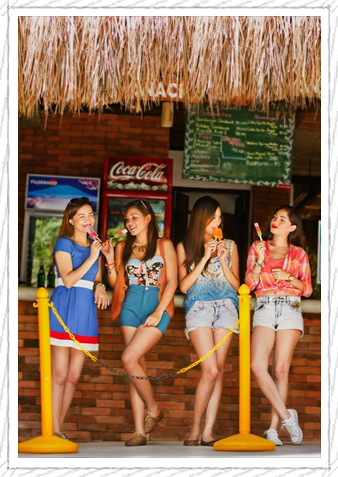 Burgers, hotdogs, siomai, siopao – all Filipino favorites are available in our mini-bar. The restaurant will open this year with a delicious food line-up you will surely enjoy.